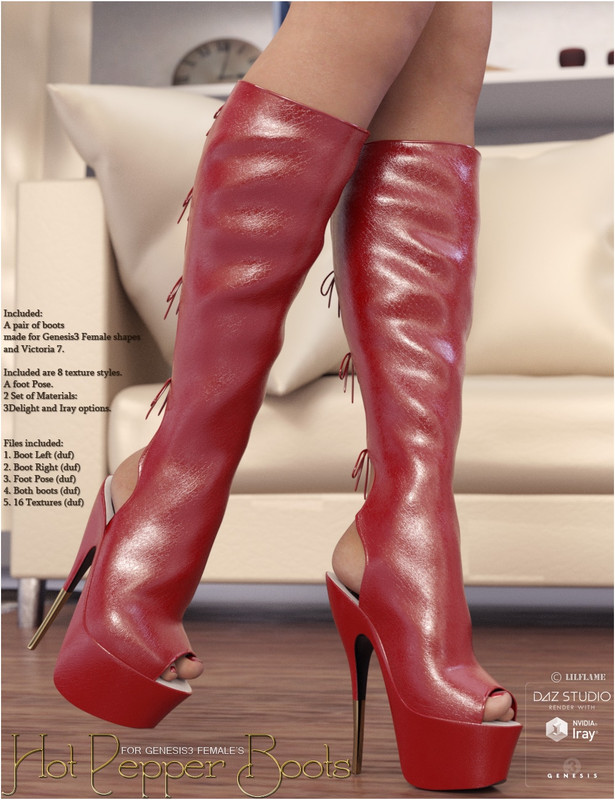 Hot Pepper Boots for Genesis 3 Females
########## REPOST ##########
A pair of trainers made for Genesis3 Female shapes and Victoria 7.
Included are eight texture types. A foot Pose.
2 Set of Materials, 3Delight and Iray choices.
Files included:
1. Boot Left (duf)
2. Boot Right (duf)
3. Foot Pose (duf)
four. Both boots (duf)
5. 16 Textures (duf)
Supported shapes:
Adjust_Shin.dsf
Expand_All.dsf
FBMBodySize.dsf
FBMBodybuilderDetails.dsf
FBMBodybuilderSize.dsf
FBMPearFigure.dsf
FBMVictoria7.dsf
FBMVoluptuous.dsf
Other shapes supported by Auto-follow.
https://www.renderosity.com/mod/bcs/?ViewProduct=110732